New Patients
"Healthy teeth for a lifetime"
It can be difficult to find a dentist that delivers quality, patient-focused dental care and cosmetic dental services using the latest technology. Angeles Dental Palmdale dentist office provides a full range of dental treatments from cleaning, veneers, dental implants, porcelain caps, fillings, tooth whitening and more. Angeles Dental even offers Invisalign orthodontics for teens and adults. Regardless of whether you would like a cosmetic dentist or just standard dental care, you won't be disappointed with Angeles Dental. Give us a call today or schedule an appointment online.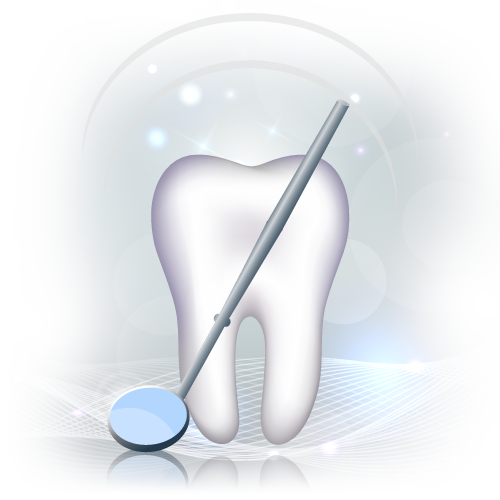 Financial Arrangements
Our front desk team is available to help you with scheduling appointments, answering questions, and offering payment options. 
For your convenience, we accept most major credit cards, and with your good credit, we can help arrange financing for your oral health investment with interest-free payments for up to twelve months.
If you have insurance coverage, we will fill out your forms and file them electronically to make reimbursement faster.
If you have any concerns about your billing or payment options, please talk to us… we're here to help you.

What Makes CareCredit Different
CareCredit is different from a regular credit card. Use it to pay for out-of-pocket expenses not covered by medical insurance, and special financing options are available that you may not be able to get with other cards. Pay for health, and wellness care at over 200,000 enrolled providers across the nation. Once you've applied, you can use it again and again at any location that accepts CareCredit.
*Subject to credit approval. Details and Terms
Dental Exams & Cleanings
Evaluating Your Oral Health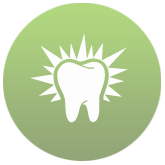 Cleanings
Regular cleanings will include the following:
• Tartar removal
• Plaque removal
• Polishing
Cleaning will be done by one of our experienced dental hygienists. Tartar and plaque that has formed will be carefully removed. Teeth will be polished to help remove stains and any remaining plaque. It is crucial to have regular cleanings to prevent dental disease and maintain healthy, beautiful teeth.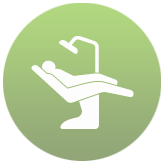 Dental Exams
Regular exams will include evaluations for the following:
• Gum disease and oral cancer screening
• Tooth decay
• Restorations (fillings, crowns, etc.)
Exams can help avoid serious dental problems down the road. Dr. Angeles will carefully check for any signs of oral cancer and periodontal disease. He will carefully check each tooth surface and restoration for decay with special dental instruments. It is crucial to have regular dental exams to prevent dental disease and maintain healthy, beautiful teeth.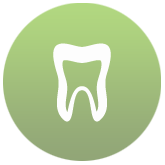 X-Rays
X-Rays will used to detect the following:
• Decay
• Tumors or cysts
• Bone loss
• Issues within the teeth
• Issues below the gums
• Problems with tooth / root positions
X-Rays play a critical role in preventative care, showing Dr. Angeles all that can not be seen in a regular exam. It is crucial to have x-rays to detect dental disease and ensure teeth stay healthy.
Take Care of Your Teeth & Gums
Healthy habits, including brushing and flossing, can prevent tooth decay (cavities) and gum disease. Tooth decay and gum disease can lead to pain and tooth loss. You can prevent most problems with teeth and gums by taking these steps:
Brush your teeth 2 times a day with fluoride toothpaste.
Floss between your teeth every day.
Visit a dentist regularly for a checkup and cleaning.
Cut down on sugary foods and drinks.
Don't smoke or chew tobacco.
If you drink alcohol, drink only in moderation.
What causes tooth decay and gum disease?
Plaque is a sticky substance that forms on your teeth. When plaque stays on your teeth too long, it can lead to tooth decay and gum disease. Brushing and flossing help get plaque off your teeth so your mouth can stay healthy.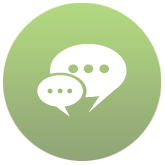 Overview
Your first visit to Angeles Dental establishes a vital foundation for our relationship with you. During this first visit, we make sure to obtain important background information and give you time to get to know our staff.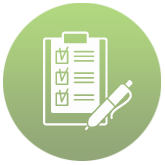 Patient Forms
We will need some information and history on your first visit. You can expedite by completing it at home before you arrive for your initial visit to our office.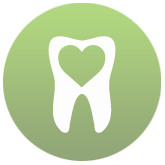 Our Mission
Our team is dedicated to caring for you and your entire family's oral health and well-being. We take the time to create a personalized treatment for each patient with our wide range of services. It is our goal to make your visit with us pleasant and to help you maintain a beautiful and healthy smile.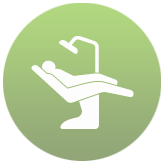 What to Expect at Your First Visit
Your first visit to our Palmdale office is designed to get you better acquainted with all we offer as well as introduce you to our caring team. On your first visit, we will review your medical and dental histories and evaluate your oral health. We will take digital x-rays of your teeth and explain to you whether or not you will require any dental treatment.
How Can We Help You?
For more information or to book an appointment call or email.