Dental Services
Dental Exams & Cleanings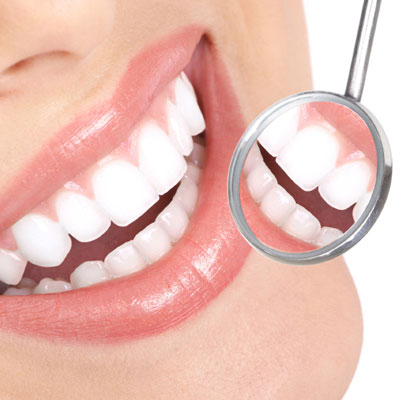 Standard dental services include regular dental exams, cleanings, and x-rays. Regular dental visits every 6 months and proper dental hygiene can help patients avoid serious and costly dental problems. It's the key to having a healthy, confident, beautiful smile.
---
Dental Exams
Regular exams will include evaluations for the following:
• Gum disease and oral cancer screening
• Tooth decay
• Restorations (fillings, crowns, etc.)
Exams can help avoid serious dental problems down the road. Dr. Angeles will carefully check for any signs of oral cancer and periodontal disease. He will carefully check each tooth surface and restoration for decay with special dental instruments. It is crucial to have regular dental exams to prevent dental disease and maintain healthy, beautiful teeth.
Cleanings
Regular cleanings will include the following:
• Tartar removal
• Plaque removal
• Polishing
Cleaning will be done by one of our experienced dental hygienists. Tartar and plaque that has formed will be carefully removed. Teeth will be polished to help remove stains and any remaining plaque. It is crucial to have regular cleanings to prevent dental disease and maintain healthy, beautiful teeth.
X-Rays
X-Rays will used to detect the following:
• Decay
• Tumors or cysts
• Bone loss
• Issues within the teeth
• Issues below the gums
• Problems with tooth and root positions
X-Rays play a critical role in preventative care, showing Dr. Angeles all that can not be seen in a regular exam. It is crucial to have x-rays as needed to detect dental disease and ensure teeth stay healthy.
Cleanings & Prevention
Dental Exams & Cleanings
Dental X-Rays
Fluoride Treatment
Sealants
Natural-Colored Fillings
Children's Dentistry
Cosmetic Dentistry
ZOOM!® ONE-HOUR WHITENING
INVISALIGN®
LUMINEERS™
Porcelain Veneers
Composite Fillings
Porcelain Crowns (Caps)
Porcelain Inlays
Porcelain Onlays
Porcelain Fixed Bridges
Restorations
Dental Implants
Inlay Restorations
Onlay Restorations
Composite Fillings
Metal-Free Crowns (Caps)
Dentures & Partial Dentures
Fixed Bridges
Root Canal Therapy
How Can We Help You?
For more information or to book an appointment call or email.