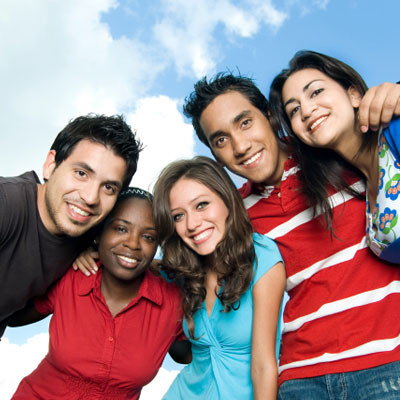 Relax… you're in good hands
Angeles Dental uses the latest dental technology to effectively treat your smile. Dr. Angeles and his team are dedicated to open, honest communication; we explain everything before we do anything. We are happy to answer any questions you may have and discuss your treatment options with you. We want your dental experience to be pleasant, and recognize that knowing what to expect always makes dental care more comfortable.
Experience
Get expert care provided by an experienced and professional team. Angeles Dental has established a reputation for excellence and takes great pride in offering a comprehensive range of dental services and providing patients with the latest advances in care. If you are looking for a dentist in the Palmdale, Lancaster or Antelope Valley area, give us a call today.
Sterilization
At Angeles Dental, we use state-of-the-art sterilization procedures. Instruments are ultrasonically cleaned, rinsed, and steam sterilized. Dr. Angeles and all assistants use masks and gloves, all instruments are sealed in protective bags, and we use disposables wherever possible. Sterile wraps cover the chairside work surfaces, and hard surfaces are disinfected between appointments. Keeping you safe and healthy is our primary concern.
Technology
Angeles Dental uses the latest dental technology to effectively treat your smile. Electronic Dental Records are an integrated part of our practice management system. We were one of the first dental offices in Palmdale to go digital… from when you make an appointment, to when you leave after a visit… our technology makes your dental experience more comfortable. We have intra-oral cameras for an up-close view of your oral health… digital radiography for X-rays with up to 90-percent less radiation… and ZOOM! in office, one-hour whitening. These a just a few of the ways Angeles Dental uses technology to ensure the health of your smile.
Patient of 10+ Years
"I have tried many dentists and always felt like they were trying to constantly sell me on treatments. Dr. Angeles and his staff were more interested in my overall dental health. The office is clean and tranquil and the services are easy to understand and carefully carried out. I felt like Dr. Angeles listened carefully to me and explained everything he was doing. Great overall experience every time I go."
-Josh
Highly Recommend
"Superior service!!! I felt very important! Dr. Angeles is a very nice, caring doctor who will see you personally and not push you off to an "assistant" doctor. Walking into his office is quit an experience, everything is very nice and clean. They have several flat panel tv screens and the latest state-of-the-art equipment in dental technology. I highly recommend!!"
-Justin
My #1 Choice
"Dr Angeles is a wonderful and gentle dentist. I used to be afraid of the dentist but he has a way of calming your nerves. He is quick and efficient. His staff is the best. I will never go to another dentist."
Great Dentist - Great People
This place is so professional and personal. They treat you like family and there work is amazing. I've had years of work from so called good dentist. Dr. Angeles is a great dentist. He did my work and referred me for a root canal. Let's just say that the root canal was awesome. They took me in and took my pain away. Good dentist work with great people.
-Robert
How Can We Help You?
For more information or to book an appointment call or email.