Contact us for a bright smile
Dental Office
Hours
M – F   9am – 6pm
SAT     Closed
SUN    Closed
Phone
Tel: (661) 266-7778
Fax: (661) 266-7773
39575 Trade Center Dr
Palmdale, CA 93551
We are located in Palmdale
just off the 14 Freeway, 
Rancho Vista Boulevard exit.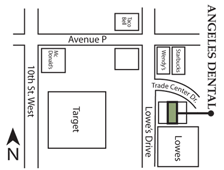 Healthy teeth for a lifetime!
Our team delivers quality, patient-focused dental care and cosmetic dental services
We provide a full range of dental treatments from cleaning, veneers, dental implants, porcelain caps, fillings, tooth whitening and more. Angeles Dental even offers Invisalign orthodontics for teens and adults.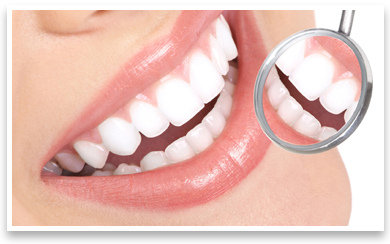 Meet Dr Angeles
Dr. Angeles and his team are dedicated to open, honest communication. We want your dental experience to be pleasant, and recognize that knowing what to expect always makes dental care more comfortable. We are happy to answer any questions you may have and always discuss treatment options with you.
Now that's something to smile about!